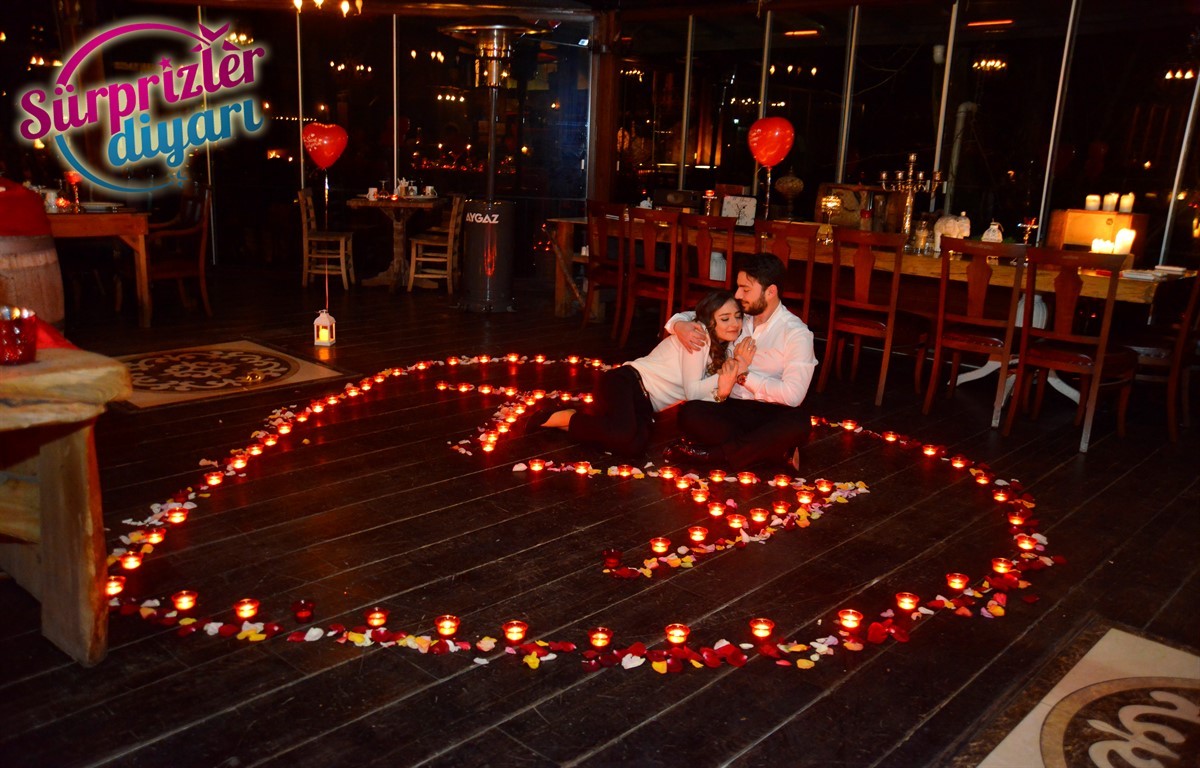 Hello from the Land of Surprises
Hello romantics, those who don't get tired of making surprises to their loved ones, those who dream of immortalizing their happy moments! Hello to you too; Those who seek the princess of their dreams, the ones who turn from Cinderella to Princess... Yes, we call you; those who live with love, who are reunited with their love, who dream of the reunion... Let not anyone be forgotten, feel offended. Because we are here to deliver happiness. How fortunate for us.
As you can tell from our words, we're a little too excited today. Because as we continue to touch your life with the surprises we perform, we want to touch your hearts with what we write on these pages too from now on. Excuse our excitement. Together, we will discuss the surprise marriage proposals on these pages, we will talk about love. We will plan surprise celebrations that are unheard of, have never been seen in these lines with perhaps those who celebrate the 50th anniversary of their marriage, those lads who always remain young. If we shouldn't get excited, then who should, right?..
We believe that we need to make surprises to make happy moments immortal. We are inspired by the princes and princesses of fairy tales and continue to deliver happiness in the Land of Surprises for ten years with the excitement of our first day. Our job is surprise, our strength is surprise. As we see the joys of happiness in the eyes of people connected to each other, we forget to surprise ourselves. But believe me, we never complain; because we love planning surprises. The letters of gratitude you wrote to us, that's what they're taking away all of our tiredness from us. The more we think about the surprise comments you will write on this blog, the more we get excited.
We believe that life will flourish with love. All the fireworks, glitters, serenades, marriage proposal in the Bosphorus, proposals made in the midst of historical traces of love in the Maiden's Tower... With all of this, we crown only the love that exists in your hearts... That's why every man who wants to surprise his loved one turns into a prince on a white horse,every woman who accepts this surprise with love, turns into a princess popping out of a fairy tale in our eyes... In every surprise that will bridge your love, we are as excited as you are. All our efforts are to make fairy tales jealous of every surprise we prepare.
We haven't prolonged the introductory part, have we? If we had a slip of the tongue, if we made a mistake from the first post, then forgive us... It must be from the excitement of the first post ...
Welcome once again to our blog! A huge HELLO! again to all the romantics who carry love in their hearts, who are full of love.
Share: