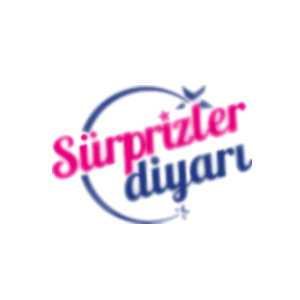 Marriage Proposal Packages in Sapphire
Marriage Proposal in Sapphire; You want your girlfriend to walk on air from happiness and leap for joy when you propose to her. Emotionally it will probably be like that already but; we have a wonderful offer that will reinforce this excitement which will literally make both of you walk on the air! Propose to her at the Sapphire Observation Terrace! Emotionally, your feet are already cut from the ground; be physically in the air too when you are 236 meters above ground, on the sixty-sixth floor of Turkey's highest building and make this unique moment even more memorable! Let the exquisite panoramic view of Istanbul that even the poet ,who said "I looked at you from a hill yesterday, Glorious İstanbul!", could not imagine, witness this romantic moment! Let bird's-eye view of Maiden's Tower and Hagia Sophia, applaud your love! Let the thousands of lights that illuminate the night of Seven Hills Istanbul find their reflection in your eyes. Let the silhouette of this glorious city, which is home to many civilizations, spread all its beauty like an atlas carpet under your feet. And, let the stars that give you the feeling as if you would touch them if you reach out, wink at the love of this wonderful couple... We have prepared a marriage proposals package in Sapphire for you and for your soulmate, your prospective life partner,your beloved, your only love, i.e. for her to live all of these and more. We thought of all the details to make this special day unforgettable in company with the view of Istanbul you can't see it anywhere. We added the romanticism of candlelight, the naivety of rose petals, the childish enthusiasm of flying balloons to the glitters of the city. We considered a lot of details such as an excellent table, a special waiter serving you dinner with a delicious menu at this table, and music that is special to you. The details of this extraordinary marriage proposal scenario, which you will tell your children about with pride and happiness, are as follows:
- 3 hours together with your love at the spectacular view of Istanbul on the terrace of Istanbul Sapphire, Europe's ninth, Turkey's tallest 66-story building with a height of 266 meters
- Reserving a lodge overlooking the entire Bosphorus with a spectacular view
- Adornment of the room splendidly with hundreds of rose petals, decorative objects and candles
- A heart from the rose petals and a magnificent concept of candles which have your initials engraved
- Writing in giant metal letters "I Love You So Much" or "So Glad I Have You" in a corner of the room.
- A dinner for 2 people with your partner. -Unlimited soft drinks. - A waiter special for you for the night.
- Surprise boxes after the main meal, flying balloons and heart-shaped nested boxes and realization of the marriage proposal.
- 1 bouquet of roses. - Shooting of at least 200 photographs by a professional photographer.
- Video recording of every moment by a professional cameraman and delivery as a specially montage clip
For further information on Marriage Proposal Packages in Sapphire, please contact us at +905323239473 and +905323239473 . Or fill in the form below and leave a message to us: