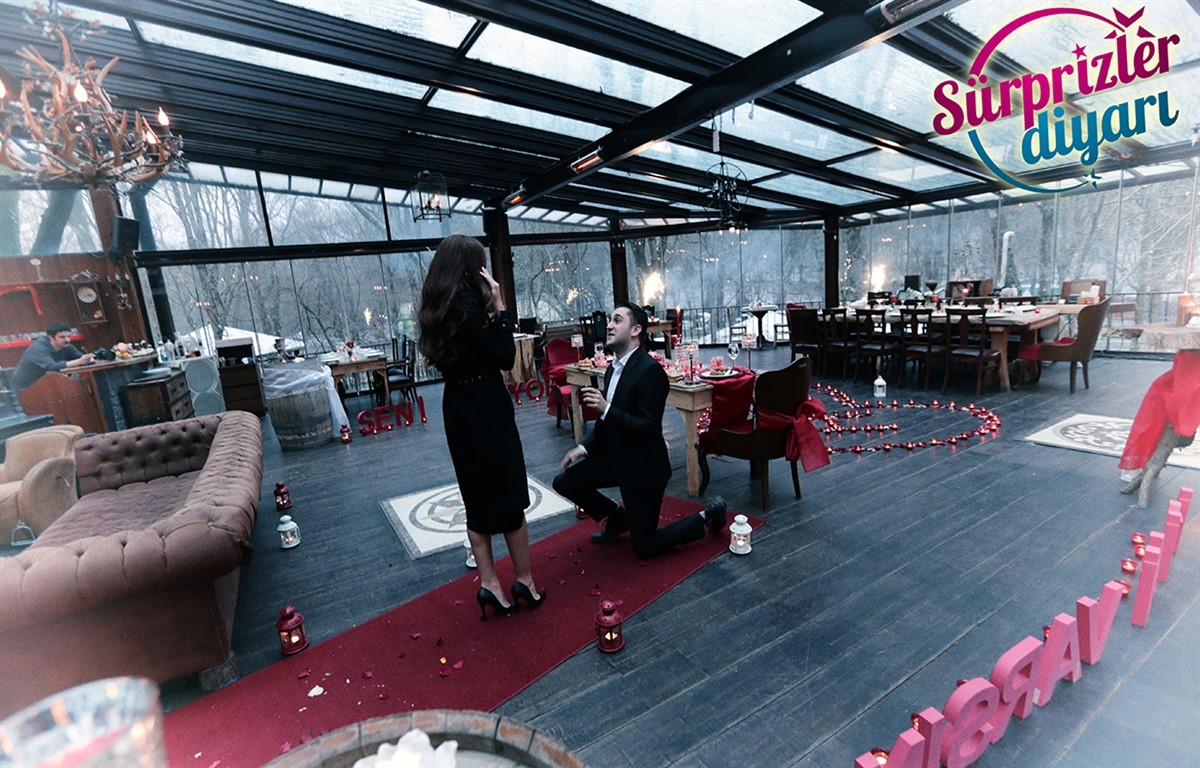 How to Plan a Surprise Marriage Proposal
How to plan a surprise marriage proposal after you have chosen the ring together?
Sometimes every step of the surprise marriage proposal organization may not be a surprise. For example, you can choose the wedding ring together. Because you may have the intent to choose the right ring, or to share the moment of choosing the ring with him. No panic, you can still make surprise marriage proposal by starting to plan after the stage of getting the ring together.
Yes, because you chose the ring together, naturally, she understood that a marriage proposal would come soon, and she was excited. But remember, she still doesn't know when, where or how she will be proposed! Therefore, a challenging task awaits you in the next stage to surprise her. Here are some tips:
Do not wait for a holiday or a special day;
Surprise marriage proposals that are normally made on special occasions make that day, which is already beautiful, even more meaningful. But you bought the ring together! Therefore, she will definitely be waiting for your marriage proposal on the upcoming birthday or Valentine's Day, Surprise her and pass the special days! It is in your hands to add excitement to your surprise marriage proposal by planning it for an ordinary day that she never expects!
Little White Lies are part of the script;
Normally, lying is bad, and we never encourage such a thing. But when it comes to a surprise marriage proposal, there may be a need for scenarios that are created from some little white lies. For example, if you tell her that "the ring is not ready yet" or "you will be out of town for a business trip next week", you can prepare a wonderful surprise at a time when she never expects.
Confuse her and raise the excitement;
For example, prepare different surprises for a private weekend you can spend together. For example, invite her to walk on the beach, or have a nice dinner together. Let her get excited every time thinking that you will propose to her. Don't propose the first time, don't propose again on the second.
Every time you do not propose, the excitement may increase a bit, questions may arise in her mind. By postponing every possible moment as much as possible, you can enable romance and excitement to rise. Be careful not to upset your prospective wife at this stage!
You can also think of this as a movie script. Are not romantic comedies like that as well? The heroes know what's going to happen, they feel it; but the story goes on slowly. You can end your surprise marriage proposal organization, as it is in these films, with a happy finale, by scheduling it at a time that she never expects.
If you need help, we're here as a land of surprises, and we can prepare some great scenarios for you.
Share: