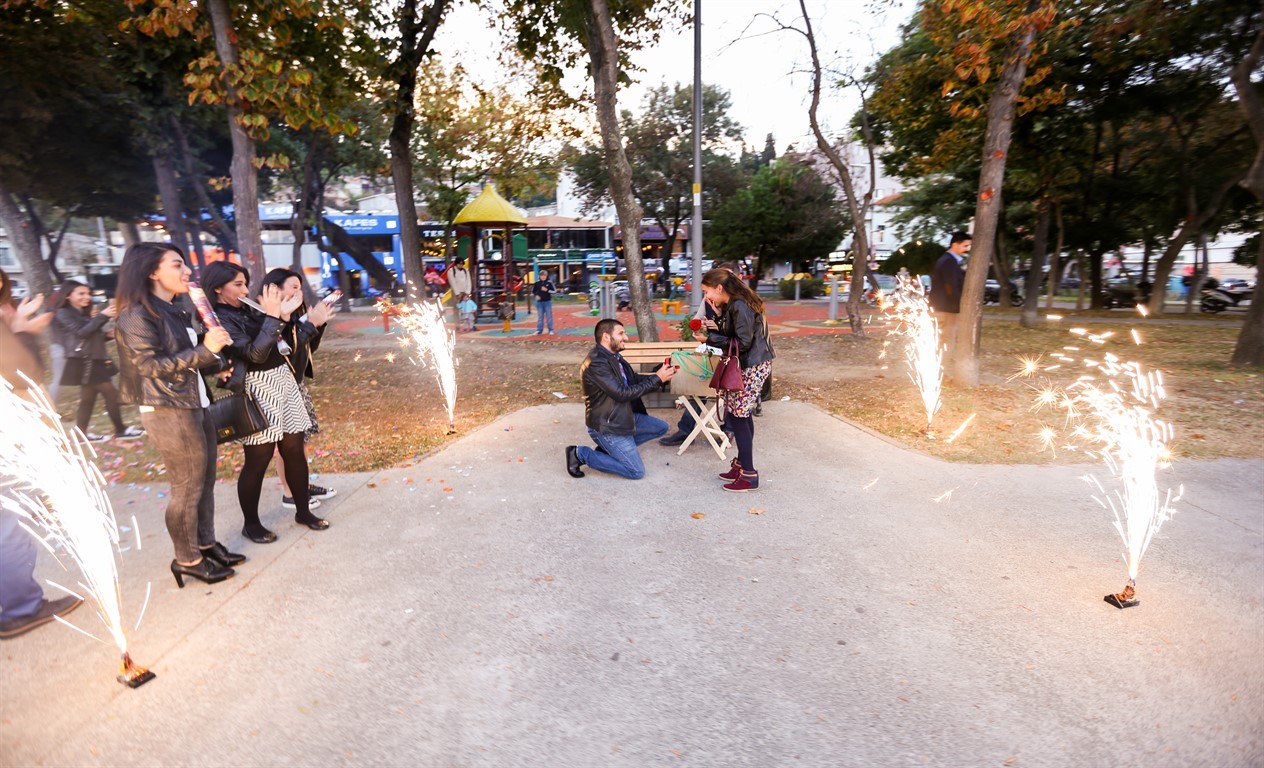 Last call for men who want to propose marriage!
Have you begun thinking about proposing to her by kneeling on your knees? First of all, we congratulate you. If you want everything to be perfect, we are prepared to guide you through all this exciting process as the Land of Surprises. Let's take a look at the things you need to think about and do before we prepare a special marriage proposal organization.
What do women want?
First of all, women want their marriage proposal to be romantic, sincere and special. This proposal they will receive once in their lives should be as beautiful as they will never forget for the rest of their lives. Therefore, you can take the first step by setting a special date for this romantic step. For example, you can make her very happy with your marriage proposal on a Valentine's Day, New Year, her birthday, your dating anniversary, or a special date like 07.07.2013.
Choose a wedding ring she might like.
A dream marriage proposal organization can not be without a ring, of course. Because the wedding ring is a physical proof that you are ready to spend a lifetime with her. Have you decided on what kind of ring to choose? Do you know what kind of ring she wants and her finger size? Maybe you can get help from her closest girlfriends not to spoil the surprise. It's a good time to show that you're not one of the ordinary men who thinks, "Ring is a ring, what difference does it make?.
Remember, the most beautiful ring is not the most expensive ring!
Keep your proposal as a secret!
It would be useful to keep it as a secret to make sure that the surprise marriage proposal organization is really a surprise. The fewer people know about this secret, the more your surprise is safe. If you want to include some of your friends or family members in your plan, don't forget to choose the discreet ones. Otherwise, all this effort can be wasted! Speaking of which, your secret is safe with us until the day of the event.
What are you going to say?
As much as you trust your rhetoric, you can forget all you know at that exciting moment. Therefore, we advise you to work in advance of what you are going to say and even to have a copy of that beside you to take a look without being noticed just in case. Well, then, what are you going to say? Be creative, free the words that describe your feelings. You can get inspiration from the article "proposal lines" we have prepared for you.
Marriage proposal scenario;
If all of the above preparations are complete, all that is remained is to write a dream-like marriage proposal organization scenario and implement it. Then you are at the right address. Because that's what the Land of Surprises is for. Tell us your dream and we will make it real ...
Share: