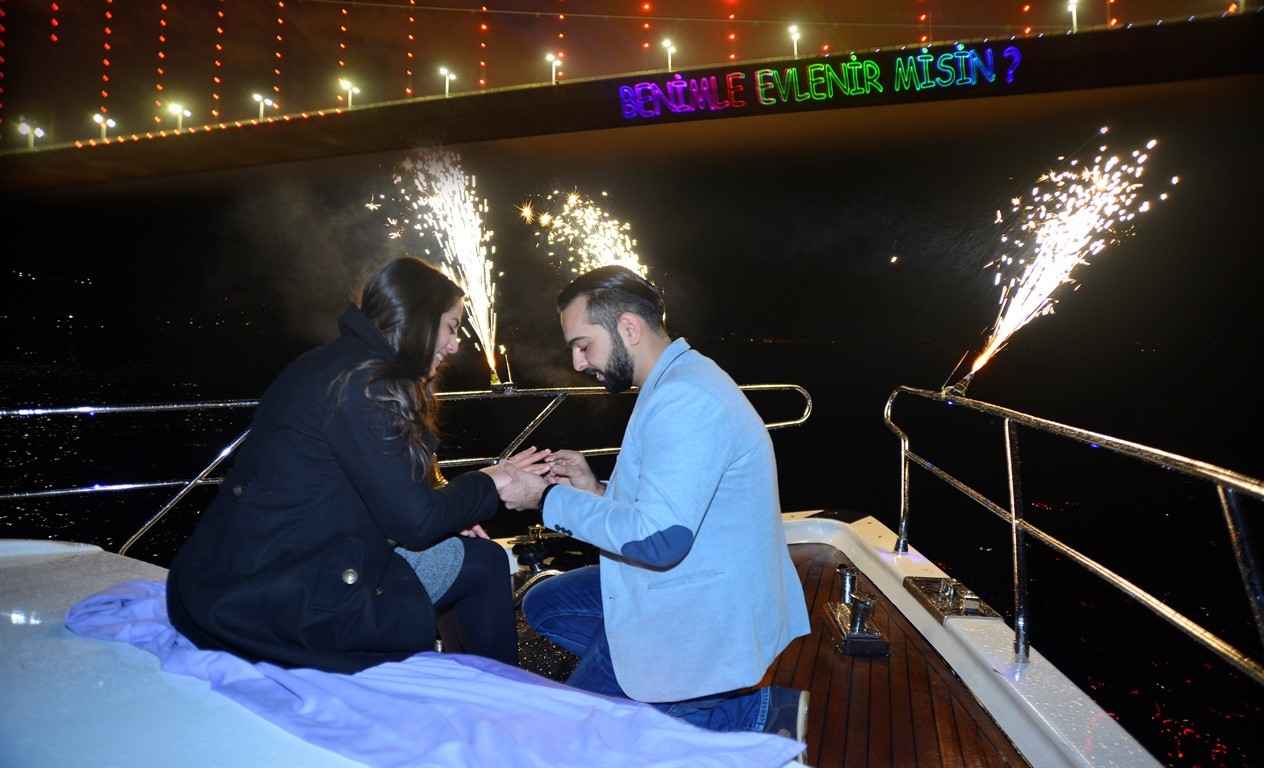 Marriage Proposals
Do not fall into the most common mistakes in marriage proposals!
Marriage proposals are like romantic tales that are expected to end happily. The handsome prince on white horse of the fairy tale kneels in front of the beautiful princess whose hair fluttering in the wind and whispers to the princess his desire to be together for a lifetime. After that, romance... But in reality, marriage proposals may not always end up like fairy tales. The main hero of the tale makes such mistakes that the special day does not end as expected. Sometimes mistakes that arise from excitement and sometimes lack of good planning can turn marriage proposals into comedy or even tragedy.
We met, let's get married!
Okay, yours can be love at first sight. You may not want to lose time either. But remember, premature marriage proposals are likely to result in disappointment! First, you need to make sure you really know each other and you want to grow old together. Take your time and ponder over it.
Don't let your marriage proposal embarrass her!
You may want to cry out to the whole world that you want to marry him, share this excitement with everyone you know or don't know. You can even deal with television channels and show millions of people this moment. But does she want that? This is a very delicate matter. Ask yourself, "Is it best to propose marriage when you two are in the same setting, or in the open space?". If you have doubts, consult her closest friends. Or you can watch some videos together to learn her opinion, her response without her noticing your intention.
Don't hide the ring in the food, in the drink!
Honestly, hiding the ring in the champagne glass or in the slice of the cake was in the old movies. You can be a little more creative. Furthermore, why would you suffer from the "What if she swallows the ring!" stress all night? And what if she really swallows it! You may also end up in a hospital instead of the wedding hall!
Don't create stress for excitement!
Do not create extra stress by wandering too far in the extremes to make your marriage proposal a surprise. For example, if you insist on proposing marriage to your girlfriend who has fear of heights in a helicopter or balloon, the result might upset you! What's even worse is you don't know that she has acrophobia.
Marriage proposals that everyone knows are not surprising!
The more people know the details of the surprise marriage proposal you're preparing, the greater the risk of ruining the surprise. Only those who will be present in the scenario you are preparing should know, and they do not need to know every detail. Just make them memorize their your roles! Remember, it would be much nicer and fun to explain this surprise to your relatives as a couple.
There is no marriage proposal without a ring!
Of course, the price of declaring your love cannot be measured by jewelry. But the symbolic meaning of marriage is the ring. Therefore whatever its material value is, don't propose marriage without buying a ring that symbolizes your love. The fact that you have forgotten to keep the ring with you at the moment, which you have chosen with care, is the cause of a complete fiasco!
Romance is a must!
Even though you claim to be a couple distant to romance, do not fit the marriage proposal in the fitness room or in a burger restaurant at the usual pace of an ordinary day. Although you may not agree, there is certainly a romantic side hidden somewhere inside you waiting to be boldly revealed.
Share: