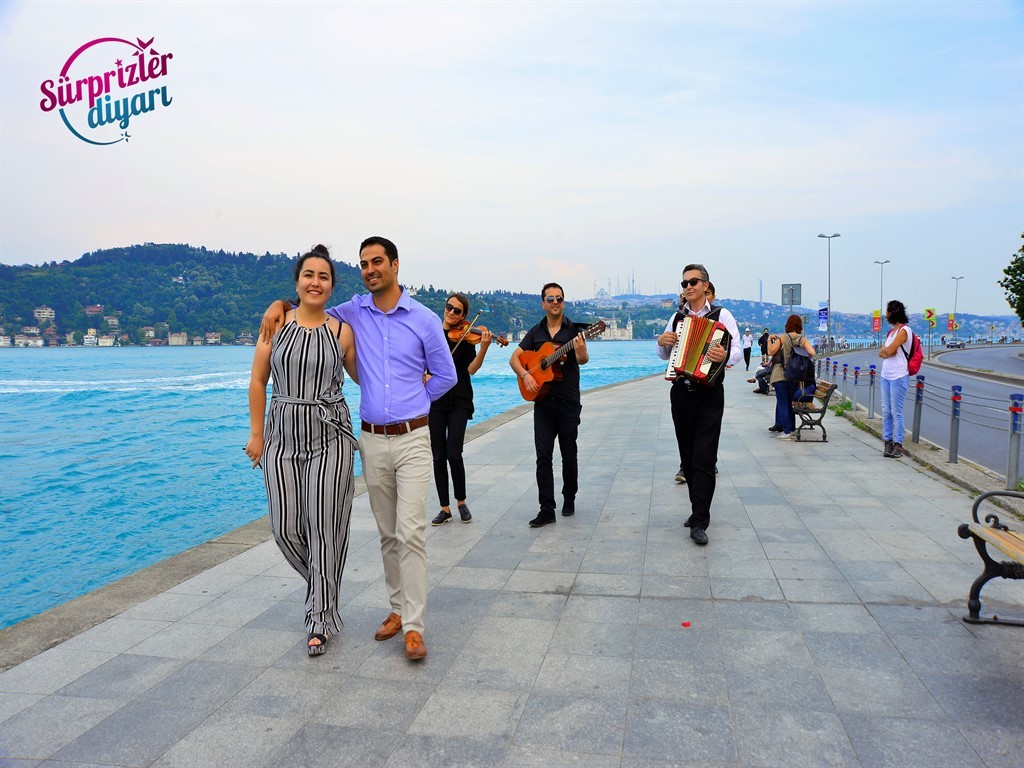 Romantic Song Suggestions for Marriage Proposals
Romantic Song Suggestions for Surprise Marriage Proposals; The surprise marriage proposal organization, which you will never forget in your life, cannot be thought without music, of course. If you have a special song for you as a couple, you can use it as the marriage proposal music. But if you just want a new song that reminds you of this special and romantic moment, if you want to create new memories as you begin your new life together; you can get inspiration from the collection we have prepared in detail for you. The song you will be choosing must of course be of the kind that both of you will love. That's why we took care to include different types of music while preparing our list of suggestions:
Marriage Proposal Songs for couples who like pop music:
The popular song you choose should not only be fun, but also romantic. Here is the list:
1- Kalbimin Tek Sahibine – İrem Derici
2- Ömrümün Sahibi – Rafet El Roman
3- Seni Seviyorum – Gökhan Özen
4- Sevdim Seni Bir Kere – Teoman
5- Seni Bir Tek – Sinan Akçıl & Burcu Güneş
6- İnci Tanem - Tarkan.
Surprise marriage proposal songs for those who like rock music, If you do not like popular music, we have chosen soft rock music for you:
1- Endamın Yeter – Kıraç
2- Senden Daha Güzel – Duman
3- Beni Sen İnandır – Pinhani
4- Ben Seni Çok Sevdim – Cem Adrian
5- Yollarda Bulurum Seni – Haluk Levent
6- Sil Baştan – Şebnem Ferah.
Marriage proposal songs for couples who enjoy foreign slow music: if you want to surprise marriage proposal with foreign slow music, here are our suggestions:
1 - You Are So Beautiful - Joe Cocker
2- I Will Aways Love You – Whitney Houston
3- You Are My Destiny – Paul Anka
4- Unforgettable – Nat King Cole
5- Everything I Do, I Do It For You – Bryan Adams
6- Will You Marry Me - John Berry
Arabesk – Song suggestion for those who like fantasy music: If you both like arabesque-fantasy music, then your surprise marriage proposal song should of course be the kind you like. Here are the suggestions:
1- Sensiz Olmaz – Müslüm Gürses
2- Bir Bilebilsen – Serkan Kaya
3- Ben Hala Deliyim Hala Sevdalı – Selami Şahin
4- Seviyorum – Cengiz Kurtoğlu
Share: